As each day rolls on the excitement for the upcoming Download Festival just gets that little bit more.
Well as a treat to help us get through the week, Download have announced the WWE's NXT will be returning to the hallowed grounds at Donnington Park with names like Adam Cole, Aleister Black, Kairi Sane and more all set to make an appearance at the metal festival. Not many festivals put on wrestling shows as big as WWE to go alongside music line up so this is something not to be missed.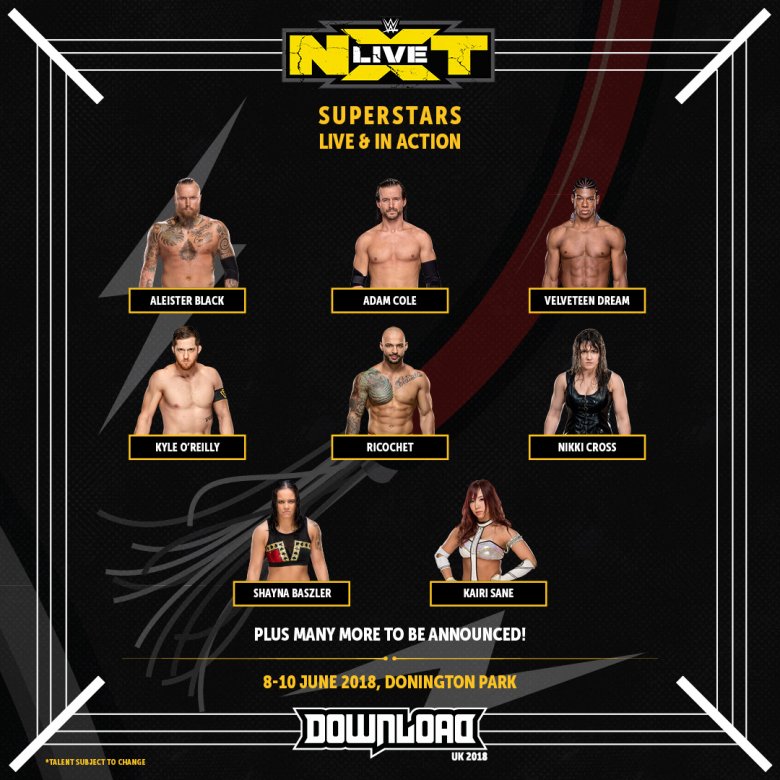 That was not all to come from Download this morning though as 21 bands have been added to the line up, taking up places on stages across the festival. The metal circus has arrived as Avatar will be featured on the main stage for the first time. The Zippo Encore stage will be getting ready to party hard as Andrew W.K have also been confirmed to make an appearance and joining them is noughties post hardcore mavericks Hell is for Heroes.
The full list joining the Download line up:
Avatar, Andrew W.K, Hell is for Heroes, CKY, Nothing More, Bad Religion, Black Foxxes, A, Bad Cop / Bad Cop, Culture Abuse, Lawnmower Deth, Starcrawler, Ded, Being as an Ocean, Ecca Vandal, Igorrr, Loathe, Kaiser Franz Josef, Helpless, Cellar Darling and Anchor Lane.
Check the full festival poster here: