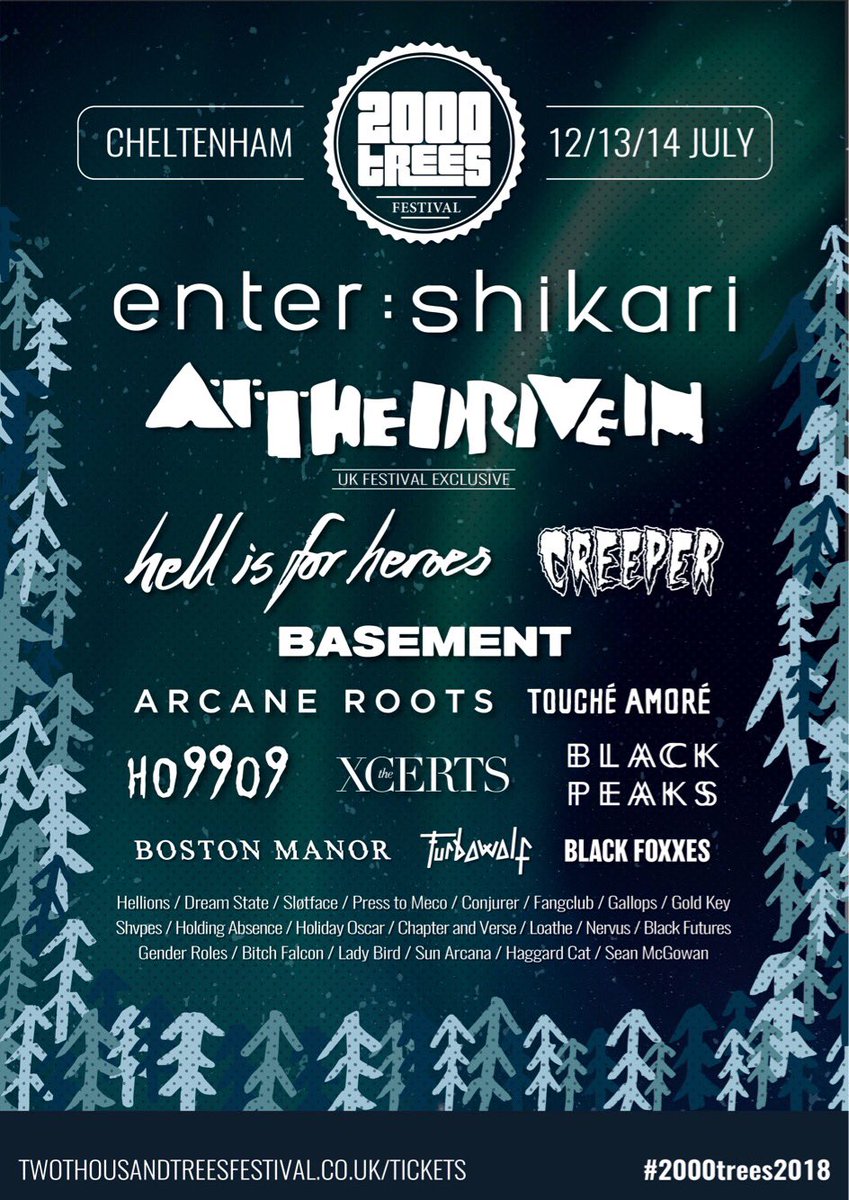 17 more names have been added to this year's 2000Trees!
The bands that have been confirmed are Black Peaks, Sløtface, Dream State and many more!
Enter Shikari and At The Drive In are headlining this year's festival , as well as acts like Creeper, Hell is for Heroes and Basement making this year 2000Trees full of two days of quality music!
Other names that have been added to the festival in Cheltenham are Press to MECO, Fangclub, Gallops, Nervus, Black Futures, Gender Roles, Bitch Falcon, Lady Bird, Sun Arcana, Haggard Cat and Sean McGown.
2000trees takes place from 12 – 14 July. Tickets now available  
Here is a handy playlist to get you hyped!