The line up for this year's Download is starting to look a little more fleshed out as 65 more bands have just been announced to appear at Donington this June 8-10.
Plenty had already been announced to appear in the summer such as the returning Alexisonfire and huge fan favourite from Japan, Babymetal that will be joining headliners: Avenged Sevenfold, Guns 'n' Roses and Ozzy Osbourne. As this is THE biggest rock festival in the UK there is plenty of space to fill and the 65 announced last night will do a good job at doing that.
The full list of confirmed acts are:
Black Stone Cherry / Shinedown / Thunder / Volbeat / You Me At Six / The Bronx / Marmozets / Jonathan Davis / The Temperance Movement / Thrice / Hatebreed / Tesseract / Baroness / Cancer Bats / L7 / Dragonforce / The Struts / Monster Truck / Boston Manor / Greta Van Fleet / Whiskey Myers / Cradle of Filth / Inglorious / Bury Tomorrow / Kreator / The Maine / Stray From The Path / Jamie Lenman / Less Than Jake / Employed To Serve / Puppy / Rolo Tomassi / Miss May I / SHVPES / Thy Art Is Murder / Higher Power / Dead Cross / Stick To Your Guns / Bless The Fall / The Bottom Line / Emmure / Plini / Myrkur / Knocked Loose / All Them Witches / Malevolence / Wayward Sons / Zeal & Ardor / No Hot Ashes / Gold Key / The Hyena Kill / Sun Arcana / Tigress / Death Blooms / The Faim / Turbonegro / Corrosion of Conformity / Savage Messiah / Myke Gray / Von Hertzen Brothers / Woes / Powerflo / Sleep Token / Koyo
Phew…that's quite the list…
You have plenty of Download veterans joining the stacked line up as well as new comers to the list that will definitely be worth checking out, Jonathon Davis; front man of Korn; will certainly be one to check out with his first solo effort due for release.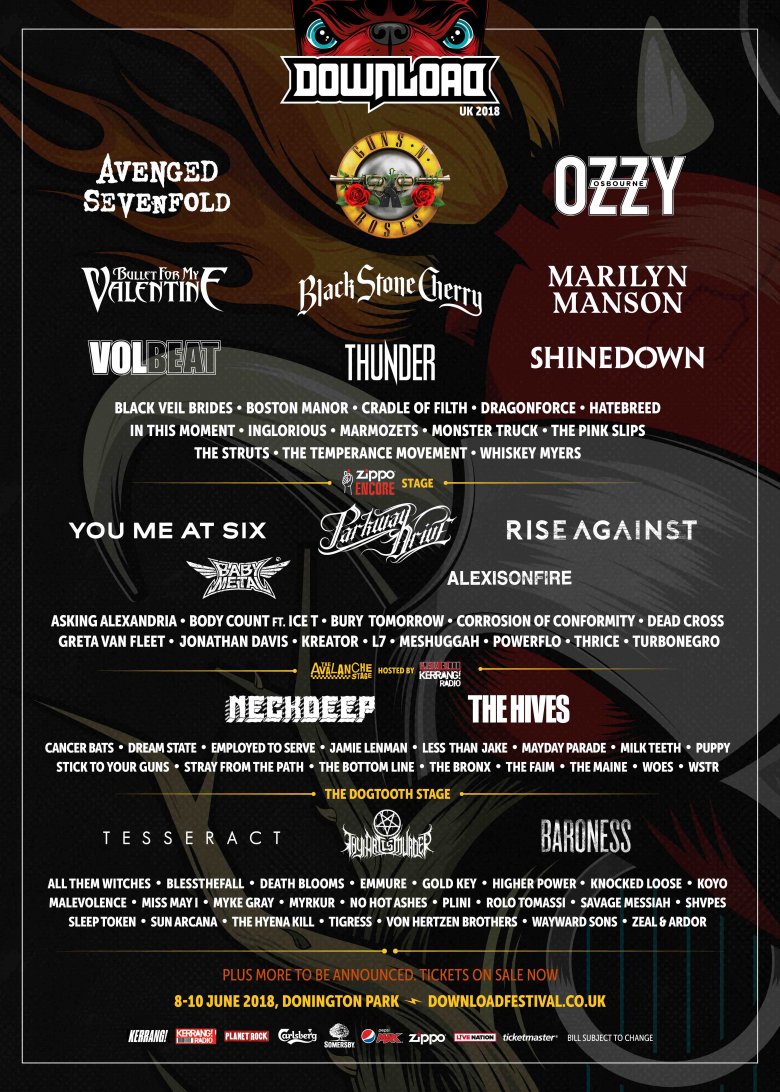 We have so nicely put a playlist together on what Donington will be sounding like in June which you can listen to here: